In view of the COVID-19 situation, our shops are now closed until further notice. If required, please contact us via email to office@sturtons.co.uk or by phone to 07850 285128. Our warehouse will remain open as long as possible for deliveries and will contact customers when their orders arrive. Their phone number is 01202 876545. Please take care of yourselves, your families, friends and neighbours and we look forward to seeing you again when this is all over.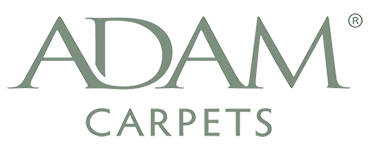 At Adam Carpets, we have been creating fine quality carpets for more than three quarters of a century and many of our specialist skills have been passed down to different generations of the same family.
Indeed, our tradition of family control and management has continued unbroken since the formation of the company in 1928, and today our rich blend of traditional skills and innovative manufacturing techniques ensure we can offer a range of carpets to inspire all tastes. Continual investment in modern carpet tufting technology ensures we are at the forefront of the carpet manufacturing industry.
Today our carpets may be seen in many domestic locations as well as prestigious commercial installations, including hotel and leisure complexes, cruise liners, offices and airports throughout the world.